Rocket Box Candy & Soda FAQs
Welcome to Frequently Asked Questions.
We receive lots of inquiries from our customers and fans and shoppers and we would have consolidated repeat questions, and provided those answers here, to better assist you.  If you still have a question, you can contact us
here
.
No, We do no carry 
Caruso's Dark Cream soda
White birch beer
 We do have flavors like...
Boylan sparkling lemonade
Barqs rootbeer
Do you have jelly candy?
yes
I'm looking for a specific candy and I was hoping that you might carry it.  It's a raspberry jelly filled ring that's chocolate covered
yes!
yes   everywhere
 Do you have pop rock candy by lb.?
It's not packaged by the lb
do you guys sell wink soda?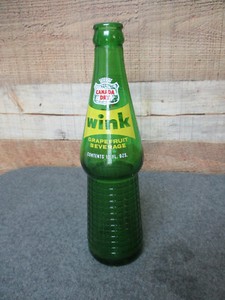 we stock wink martindale soda.  
Do you have Pelon Soft Candy, Tamarindo, 
yes
Do y'all sell sugar daddy candy on the stick the big one?
we have the 8oz. thats the biggest
Do u guys have sprecher strawberry soda?
Yes, we typically carry it
Does local drop off mean that I need to go pick up this package?
Local drop off means you want a delivery that is within 5 mile radius of the store and we can have an employee or carrier service drive it to you and dropped off at your preferred location. This is available in Raleigh only.
What are all your soda flavours
 we have over 500 soda flavors.
Do you sell maple candy? Specifically the little maple sugar candies shaped like maple leaves?
Can I message you on Facebook?
Sure... if you're in Raleigh, use the below links.
 m.me/RocketFizzRaleighDowntownNC
Ask to speak to a manager
Is the Raleigh store open at 11 for inside shopping?
 yes
Do you have old fashion hard Christmas candy
Do you sell cotton candy at your Raleigh store location?
we sell prepackaged cotton candy in multiple flavors but we don't sell fresh made cotton candy like what you get at the fair.
  What are your Raleigh hours?
Raleigh North location hours are
10-8 monday to saturday and 10-6 on sunday.  
Check out your local Google My Business listing for updated hours and offers.
Raleigh Downtown is 11-6 everyday
Sure... review us in Raleigh here
Do you carry Faygo Rock and Rye soda?
Do you sell M&Ms by the color? 
 No
Do you you Carry a soda pop brand called Americana ?
yes everywhere
I'm looking for silver or black chocolate rock candies 
we can special order them
yes.  everywhere
Tomorrow is national junk food day, are there any specials you might have that we can feature you for that tomorrow (at no cost)
Great idea!
What flavors of kit kats do you currently have available?
changes all the time. Check out updates on Facebook or call a local store.
hi, do u have any soccer themed candy
Yes
Hi do you carry chocolate river rocks?
We carry chocolate rocks
Do you carry Faygo Rock and Rye soda?
yes
Do you carry any ocean themed candy?
 yes
I would really like to get some misty withers. Do you have those?
we can order it, but don't have any in stock
Do you carry the Japanese soda, Ramune?
yes .  multiple flavors
Do you guys do same day delivery?
Possibly.  depends on the delivery location and the staffing situation that day.  Call to request
I would like to know if you have Mochi and if you do what flavor is it? 
any finger hands in store?
yes
Do you carry Jones Soda bubblegum flavor?
yes.  almost always in stock